The Walking Dead, T-Shirt Polémique et Vidéo bluffante !
THE WALKING DEAD EST AU COEUR D'UNE POLÉMIQUE DÛ À UN T-SHIRT AVEC DES ÉCRITS JUGÉS " RACISTES " ! DÉCOUVREZ AUSSI, UNE VIDÉO RELATANT TOUTES LES SAISONS TOUT EN MUSIQUE !
The Walking Dead est l'une des séries les plus regardées. Autant dire d'ailleurs qu'elle fait partie des deux séries les plus regardées avec Game Of Thrones. Du coup, les produits dérivés de la série sont créés à profusion. Et ce fut le cas il y a peu avec un T-Shirt de The Walking Dead où l'on voit inscrit " Am, Stram, Gram, Pic et Pic et Colégram " en anglais, comptine suivie de ces paroles " Catch a tiger by his toe" (littéralement: "Attraper un tigre par son orteil". Ce T-shirt a été commercialisé dans le magasin Primark. Toutefois, quand un client du magasin a vu les écrits, celui-ci a jugé ce T-shirt Raciste. La cause ? Tout simplement parce qu'il existe une variante de la célèbre comptine pour enfant. En effet, la variante est de remplacer le mot " Tiger " (tigre), par " Nigger " (nègre).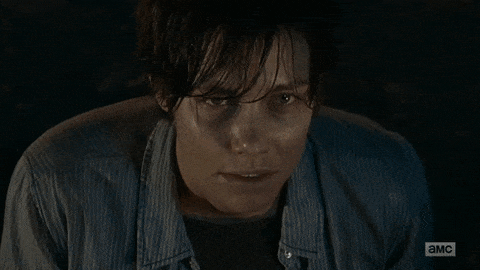 Ainsi, les T-shirts ont dû être retiré de la vente. Sanction jugée trop lourde pour certains. En effet, beaucoup trouvent cette critique trop sévère. Certains ont même rappelé que Negan lui-même avait évoqué, dans l'épisode en question où l'on entend la comptine, que celui-ci ne voulait pas tuer de personnes noirs afin de ne pas être accusé de racisme… Cela dit, le T-shirt n'ayant pas l'inscription " The Walking Dead ", les détracteurs sont restés sur leur position.
Et vous, jugez-vous ce T-shirt de The Walking Dead raciste ?
#Primark removes #WalkingDead t-shirt from its stores after it was branded "fantastically offensive" and "racist".https://t.co/anuuCeQlZd pic.twitter.com/9PiJsJLp3A

— Warwick Courier (@Warwick_Courier) February 22, 2017
UNE VIDÉO À VOIR !
The Walking Dead est une série tellement populaire que des vidéos réalisées par des amateurs (ou non !) se multiplient sur le net. C'est le cas pour la vidéo ci-dessous, qui a tellement bien été réalisée, qu'il était inconvenable de ne pas vous la faire partager. Côté musique, qui donne d'ailleurs tout le cachet de cette vidéo, est signée Generdyn Music feat Zayde Wolf et qui a pour titre " Heroes " !
ATTENTION : Spoilers si vous n'avez pas vu toutes les saisons !
Comment trouvez-vous cette vidéo musique tournée vers la série The Walking Dead ? N'hésitez pas à réagir en commentaires !