Quelques infos sur Final Fantasy XV.
Final Fantasy XV, jeu attendu par un nombre incalculable de joueurs, nous dévoile quelques infos pour nous faire patienter. En effet, il est dur d'attendre jusqu'au 30 septembre sans rien avoir à se mettre sous la dent. C'est pourquoi Squar Enix nous offre de quoi nous caller, mais aussi nous faire saliver de plus belle.

On ne présentera plus la saga mythique des studios Square Enix qu'est Final Fantasy. Le prochain volet, disponible le 30 septembre sur PlayStation 4 et Xbox One est un des jeux les plus attendus de l'année. Cependant, afin de faire patienter les fans, Square Enix dévoile une quantité non négligeables de screenshot. Ces screenshots nous permettent d'en apprendre d'avantage sur le jeu. En effet, nous y apercevrons des chocobos, différents équipements, des lieux de repos et même la nourriture.
Chocobos
Les Chocobos… Ces merveilleuses créatures ressemblant a des autruches font leur retour le 30 septembre. Il sera possible de les louer afin de parcourir l'immense open world du jeu.
Equipements
L'équipements sera comme avant modifiable. En effet, au fur et a mesure du jeu il sera possible de posséder différents équipement plus ou moins forts. Chaque équipement possède évidemment des caractéristiques spéciales.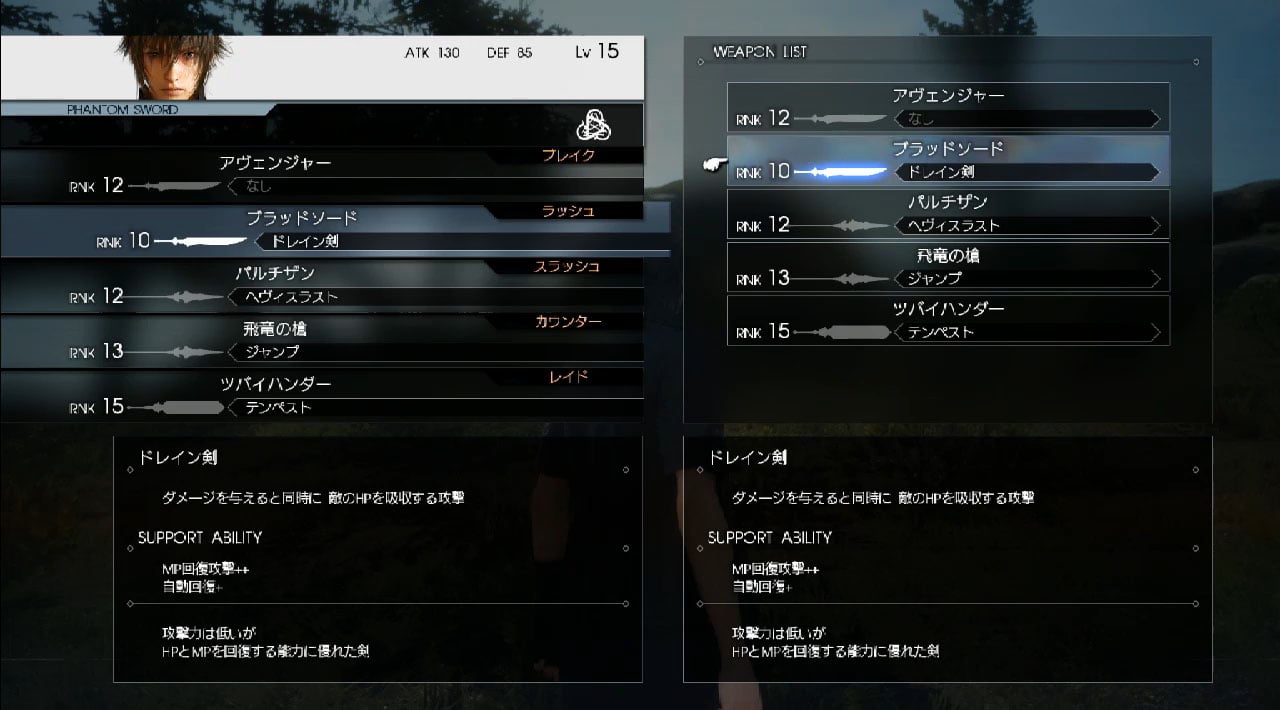 Il sera également possible de modifier l'équipement des autres membres de l'équipe. Et pas seulement celui de Noctis.
Lieux de Repos
Durant votre périple, vous trouverez différents lieux de repos. Ceux-ci auront, suivant leur gamme, des influences différentes sur les personnages. Parmis ces lieux de repos on retrouve des camps, des mobil-homes ou encore des hôtels allant du plus modeste aux grands hôtels luxueux.
Nourriture
Vous trouverez différents moyen de restauration avec un énorme panel de nourriture possible à travers le jeu. Cependant, en fonction de ce que vous mangerez, vous obtiendrait différent bonus.
On se quitte avec une petite vidéo de vol en Regalia.
Retrouvez toutes les informations sur le site internet du jeu Final Fantasy.
Retrouvez nos autres articles sur l'actualité gaming: Capcom a officialisé les remakes de Dead Rising 1 et 2. et The legend of Dark Witch 3 en développement !