DETECTIVE PIKACHU : Boosté grâce à POKEMON GO ! + Création de Pokémon !
LE PROJET DU FILM DETECTIVE PIKACHU A FAIT UN GRANDE AVANCÉE DEPUIS LE LANCEMENT DE POKEMON GO !
Si vous ne le saviez pas, un film, nommé DETECTIVE PIKACHU, à l'effigie de Pikachu, petit personnage jaune extrêmement connu grâce aux jeux POKEMON, sera bientôt en production.
Ce projet d'adapter le jeu d'aventure Detective Pikachu : Birth of a New Duo en film avait été annoncé le 21 juillet dernier. C'est la société LEGENDARY PICTURES qui produira cette adaptation. Côté distribution, c'est UNIVERSAL PICTURES qui distribuera le film internationalement. Toutefois, C'est TOHO PICTURES qui distribuera la production du côté du Japon.
PRODUCTION ACCÉLÉRÉE PAR L'APPLICATION ! :
Cependant, ce projet prenait cela dit son temps pour être créer. Toutefois, lors de la sortie de l'application mondialement connue, celle-ci a engendré un tel succès, que ce projet a été accéléré. En effet, depuis, l'adaptation du jeu fait de grands pas afin d'être concrétisée.
C'est pourquoi, en ce moment, La scénariste de Marvel Nicole Perlman et le créateur Alex Hirsch sont en négociation pour rejoindre l'équipe du film DETECTIVE PIKACHU !! Tous deux viendraient apparemment, à écrire le scénario de l'adaptation. Sachez que Perlman est reconnu grâce à son travail qu'il a fourni pour le film LES GARDIENS DE LA GALAXIE avec l'acteur Chris Pratt que vous pourrez admirez dans PASSENGERS, vous pouvez en savoir plus ICI. De même pour Alex Hirsch, avec la production GRAVITY FALL.
Le tournage commencera donc en 2017. Bien entendu, tout cet engouement pour POKEMON GO, ne traduit en rien que le film fera un grand succès. Néanmoins, les adorateurs de POKEMON, eux, seront certainement contents, de découvrir ou redécouvrir Pikachu, entre autres, sur nos écrans.
POKEMON, UNE CARRIÈRE DE LONGUE DATE ! :
POKEMON a pris vie en 1995 grâce à Satoshi Tajiri, créateur de la franchise. POKEMON prendra forme en jeu vidéo et sera édité par NINTENDO. Le jeu fera un carton mondial, d'ailleurs les jeux vidéos se vendront à plus de 250 millions d'unités. Le jeu vidéo POKEMON ROUGE ET BLEU se vendra a plus de 30 millions d'exemplaires, celui-ci deviendra donc un record dans l'histoire du jeu vidéo.
Plus tard, POKEMON sera dérivé sous forme de dessin animé, de mangas, mais aussi de cartes à collectionner. Les Pokémon engendreront un tel succès, que des t-shirts, des peluches, des mugs seront commercialisés. Il y aura un choix innombrable de produits dérivés de POKEMON.
Côté jeu, Plusieurs générations feront leur venue. Encore aujourd'hui, de nouvelles générations apparaissent grâce à POKEMON GO.
CE QUE VOUS NE SAVIEZ PEUT ÊTRE PAS ! :
Satoshi Tajiri le développeur du jeu, a commencé à imaginer et créer les Pokémon grâce à son enfance. En effet, Satoshi s'est inspiré de criquets, oui oui !! Celui-ci faisait un élevage étant jeune pour faire des courses. Il s'était convaincu que, les criquets les plus vieux étaient les plus expérimentés. C'est ainsi, que la naissance des Pokémon fut faite. Toutefois, nous sommes d'accord qu'entre les Pokemon et les criquets, un grand fossé les séparent. Cependant, beaucoup seront sûrement reconnaissant que celui-ci ait eu, une telle idée un jour !!
Vous avez apprécié ces quelques lignes, venez découvrir le reste de l'actualité sur ZONE-ACTU.COM, avec les derniers articles CINÉMA/SÉRIES BLAIR WITCH : Une suite effrayante arrive très bientôt !, ou encore THE WALKING DEAD : Premier extrait de la saison 7 dévoilé ! et enfin, PETER ET ELLIOTT LE DRAGON au cinéma dès aujourd'hui ! ! Mais aussi du côté GAMING avec Le test sur No Man's Sky est disponible ! et Football Manager 2017 : La date annoncée !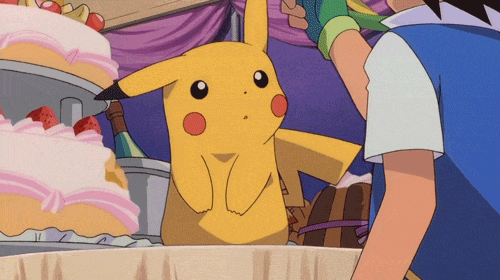 Vous ne connaissez pas DETECTIVE PIKACHU, voici la bande annonce du jeu sur 3DS !
BANDE ANNONCE ! :